Ocean freight rates could decline sharply in early 2023
Congestion at US and European ports is unlikely to be resolved before 2023. It is like bottlenecks persist in many parts of the supply chain. It includes a lack of wharves, trucks, warehouses, and workers.

In addition, port infrastructure needs time to adapt to larger, newly built vessels before the congestion is resolved. The global movement of goods depends heavily on China and its "Zero COVID" strategy.

Congestion should gradually improve in the second half of 2023. When COVID-19 prevention measures are removed in most markets, including China.

The main factor determining the rate adjustment process is the problem of supply chain bottlenecks. Ocean rates will take a long time to adjust from peaks. It will gradually decrease but remain high in the second half of 2022.

Even so, ocean rates could drop sharply in early 2023 if the congestion is resolved, and China reopened
3 suggestions for buying wholesale handcrafted home décor 
1, Plan your wholesale home décor orders for the upcoming season.
Buyers and importers should develop seasonal purchasing strategies for Handicraft Home Decor Wholesale. And suppliers should be informed of such strategies. It's all about bulk quantities preparation.

In order to achieve the lowest possible material cost for each season, home décor manufacturers can predict and modify the timeline, which can lead to better rates for you. Suppliers will prepare supplies in stock based on when you plan to place your order, avoiding a shortage of materials during mass production.

Making seasonal purchase plans gives you a better idea of what's coming up, as well as when and where to deploy your inventory. Additionally, it significantly lowers ocean freight charges per item, particularly during busy periods.
2, Select FCL instead of LCL 
You may be familiar with LCL and FCL if you have ever shipped or ordered goods from overseas. These are two terms that are frequently used in the logistics sector to refer to import and export maritime freight. It is advised to select FCL over LCL while maritime freight prices are still rising.

LCL = Less than Container Load

FCL = Full Container Load

 
FCL provides greater advantages in the current situation, particularly for home furnishings made of natural materials. Here are three things you have to absolutely check out:
Faster delivery: Grouping and separating goods for LCL at a destination port might take quite some time; this is not the case with FCL. The transit time is sped up by one or two weeks with FCL since your cargo isn't mixed in with other shipments. As a result, you'll get your purchase sooner.
Reduce risk to commodities: Since your cargo won't be crushed and smushed by heavy or liquid shipments, it won't be subject to contamination, spillage, or damage while the vessel is in transit. This is very important for you since buyers usually want products that haven't been harmed during transportation.
Lower delivery fees: When compared on a per cubic meter basis for a typical cargo, an LCL cost is frequently twice that of an FCL fee (CBM). In addition, upgrading to a 20-foot container and choosing FCL is frequently the better option for bigger cargoes. As ocean freight transportation is a far more economical option, the tipping point is often somewhere around 15 cubic meters.

FCL provides greater advantages in the current situation with shorter transit, lower cost and less risks
3, Choose space-saving home decor wholesale
How can you maximize your container space to its fullest? The solution is to choose home decor items that save space. It will improve maritime freight shipping, boost loading capacity, and minimize packing time and carton boxes.
Here are some  advises for handicraft home Decor Wholesale we suggest making during periods of high ocean freight prices:
Buy collapsible or foldable household items.
Home furnishings that fold or collapse often have a soft design that may be folded in half (such as Seagrass Belly Baskets). Therefore, they may be stacked in piles when it comes to packaging, which will enable you to obtain a larger loading capacity for more goods in one container. Additionally, some collapsible home furnishings are made up of different parts. This enables you and your clients to collapse while not in use, when not being shown, or when they are in transit.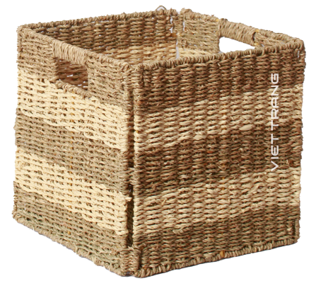 Purchase home goods in sets.
In addition to flat and folding designs, sets are now an option. When importing home décor in bulk, it's a good idea to choose a package that includes products in various sizes so that they may be stacked or nestled together. By using a variety of sizes, you may diversify your product line while still utilizing all available shipping space. Additionally, conserving space is also quite practical.
Visit our Alibaba shop to see more interesting products:  https://namsonhandicraft.trustpass.alibaba.com/?spm=a2700.7756200.0..73277eadsKmXbh
Purchase flat or tapered home goods.
All forms of household goods, whether round, square, or rectangular, can be decorated in a tapered or flat way. Handicrafthome décor wholesale comes in distinctive flat or tapered shapes that may be stacked and organized in tidy rows inside a carton box. This can save a lot of capacity and allow you to pack more items into a single ocean freight shipping container.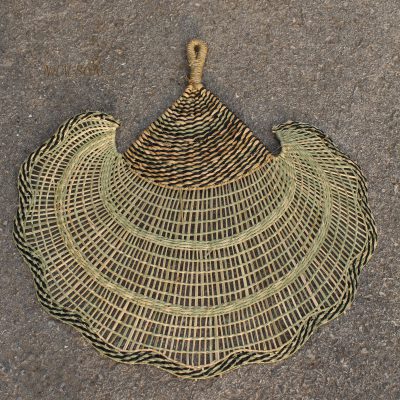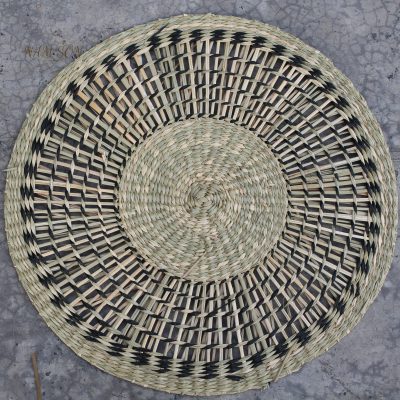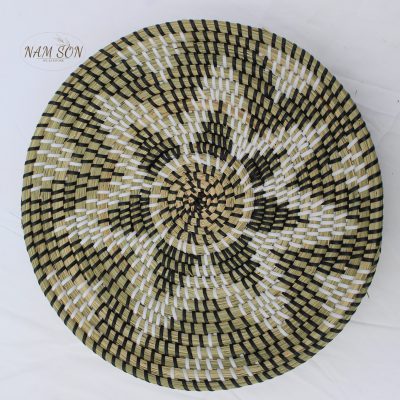 SEE MORE: https://namson.info/potfolio/wall-decor/