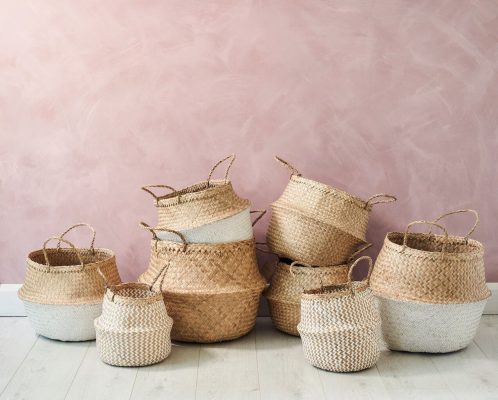 If you've noticed a huge spike in seagrass woven baskets, you're definitely observing one of today's biggest home decor trends! Most of these baskets are handcrafted in the North of Vietnam, inspired by the water vessels, they provide a big dose of easy-breezy and practical style.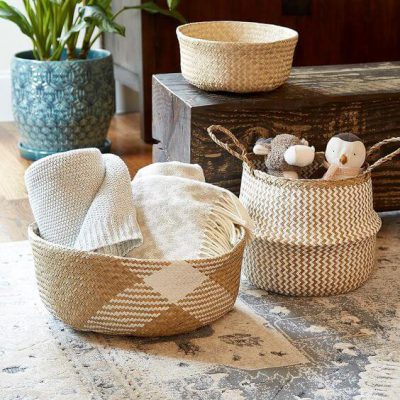 Why are belly baskets so popular? Made of natural materials (such as seagrass and water hyacinth), they instantly serve as earthy accents for a range of interiors, from the modern to the boho-chic. They're diversified in colors, weaves and styles. Plus, they're collapsible, making them so easy to store. There are so many ways to use and decorate with seagrass belly baskets, so let's dive in!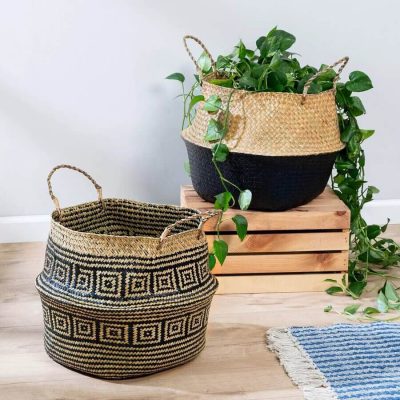 We can't get enough of this basket – from storing toys, blankets and throws, blocks + lego – or even your favourite houseplant. Looks fabulous in the living room, playroom, and kids bedroom or baby's nursery. The possibilities are endless! 
All belly baskets use natural materials, sourced sustainably, and their focus is on craftsmanship and ethical production.
While it's best to place a plant in the basket only if it's already in a pot, we think you'll agree that they create an interesting, textural alternative to your run-of-the-mill terracotta planter.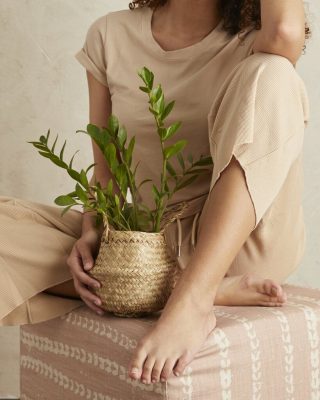 However you showcase your seagrass belly baskets, it's hard to go wrong with these versatile containers. You can make great toy baskets for your kids, especially when you're trying to baby-proof while providing your tot with kid-friendly items to grab and enjoy.
Need a place to stash blankets and throws for those chilly nights? A belly basket is a perfect receptacle for extra textiles!
Check out our latest designs of belly baskets and bring this collection to your store today:
https://namson.info/potfolio/woven-baskets-and-storages/