Vietnam currently has more than 1500 hectares of seagrass. The total amount of seagrass growth is for handicrafts production for exportation and seagrass mat for the domestic market, which makes up a great added value to it. Seagrass is growing mostly in Nga Son of Thanh Hóa province.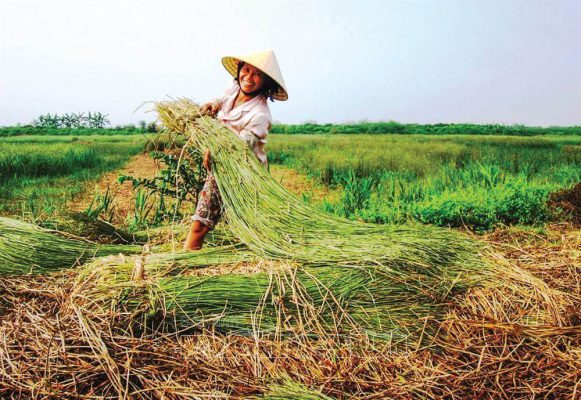 Seagrass plant has a growth cycle similar to rice plant. Seagrass is harvested in May and October in the lunar calendar. The quality of seagrass fibers depends on the regulation of saltwater and freshwater in an appropriate proportion in farming.
The most traditional commodity among Kim Son's handwoven products is seagrass mat. Weaving sedge mat is a creative and meticulous process from the selection of seagrass, drying, dyeing, weaving. The cabbage must be fast, flexible, and soft, the right eye is sharp, the reformer must be precise, of each style in order not to make mistakes.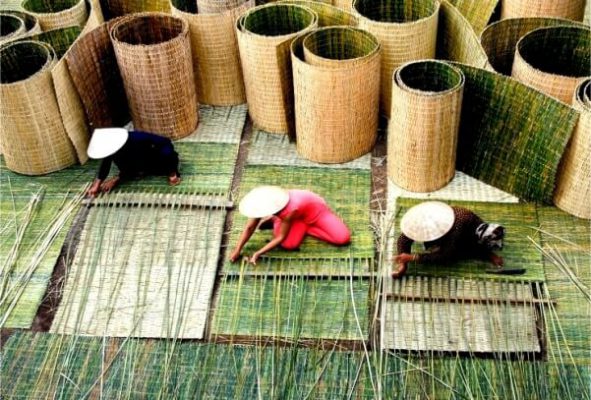 In addition to seagrass mat, local artisans also produce essential consumer products with a variety of designs such as carpets and rugs, storage baskets, trays, bins, hats, handbags, etc.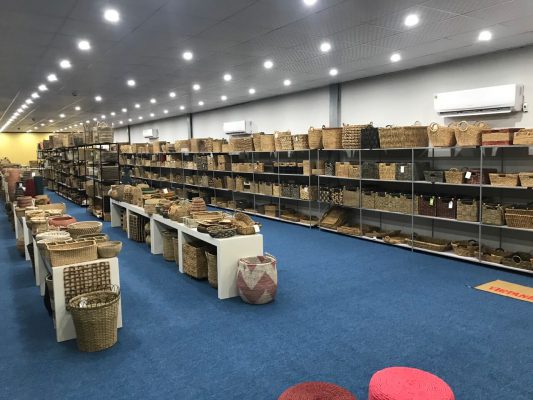 The current shift from traditional designs to contemporary designs, which suits the latest home decor trend of Western markets has triggered great demands for these products. Handicrafts made of seagrass are eco-friendly and authentic. And the fact that their designs are creative, exquisite and earthy makes them look great with any home interior.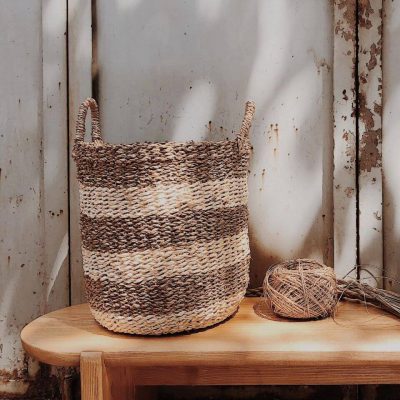 High value exported handicraft products have made a tremendous contribution to enhancing the income of local farmers and artisans in Thanh Hoa and Ninh Binh province – the hometown of seagrass handicrafts.