Being well-known for beautiful seagrass products for centuries, Nga Son district (Thanh Hoa province, Vietnam) is always bustling in the harvest season. Local farmers harvest seagrass together and dry them everywhere from the grass fields to the village roads and the yards of each family.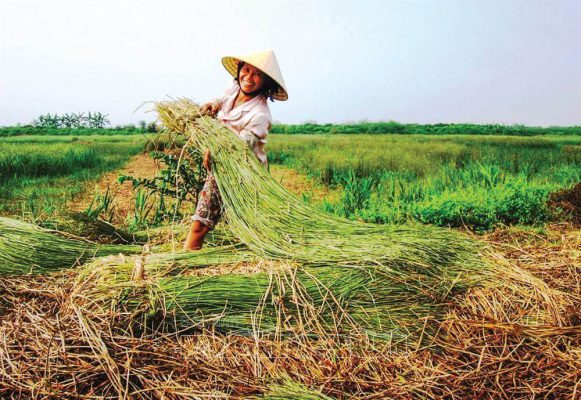 You might ask why we choose Nga Son's seagrass but not from anywhere else as raw material for our production. Thanks to the featuring climate and soil of this area, Nga Son's seagrass material is very well known for its durability and outstanding appearance.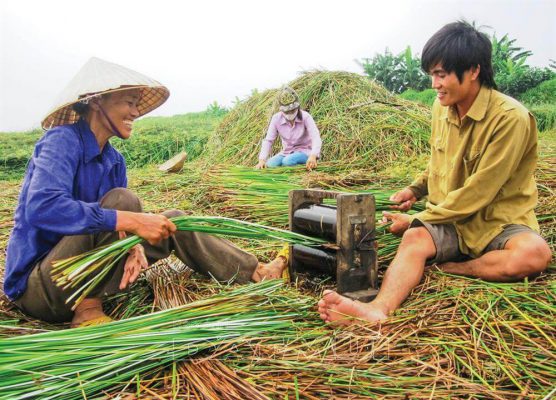 For more than 40 years, naturally occurring fibers from seagrass, water hyacinth, palm leaf, and cornhusk from the villages of Vietnam have been transformed into woven handicraft products by craftswomen. The oldest seagrass village in Vietnam's Nga Son district has existed for more than 150 years.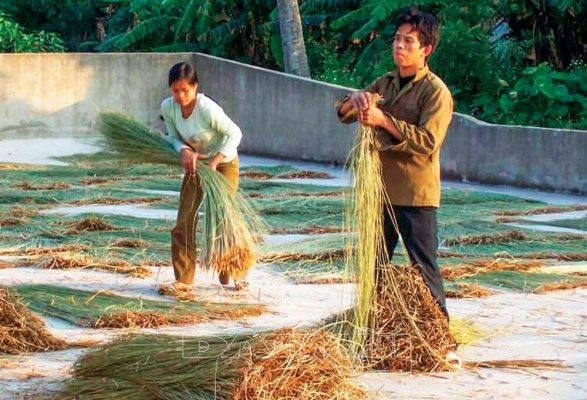 Seagrass in particular is best harvested in the afternoon and split the next morning for the fibers to be of the highest quality. This is followed by three days of drying in the sun before the fibers are ready to be twisted and woven by skilled artisans. Product design dictates the way these natural materials will be braided and twisted using the unique skills of the craftsmen.
Thousands of farmers and artisans engage in various stages of making seagrass items, from cutting, splitting, dyeing and drying, to weaving.